Join us on the unforgettable journey, following ancient tracks and roads which will lead us to the Trakošćan castle, one of the best preserved and most beautiful castles in Europe. Trakošćan is true fairy-tale castle, where you can still feel a whiff of mysterious medieval times and hear legends and myths which have been told so many times, but always interesting and attractive.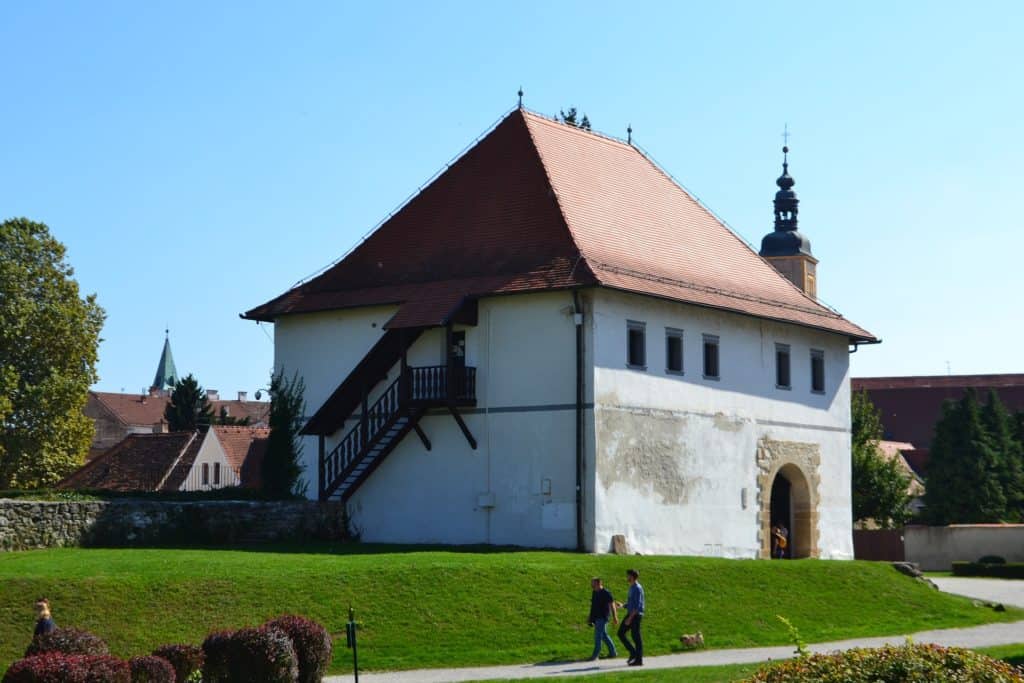 We will see magnificent old baroque city Varaždin, romantic picturesque city, revived with beautiful parks, flowers, music, rich history and culture. Varaždin makes a soul of Central Croatia because of the hospitality and always warm welcome of its inhabitants.

DURATION: 6 hours
Trakoscan castle is one of best preserved castles in Europe. With beautiful surroundings, lakes and woods of over 8 hectares it is a relaxing destination. With tour through the castle you can relive the life of their former inhabitants. It is known for its owners the family Draskovic, who besides Zrinski, was one of the most popular Croatian noble families from the feudal era. Beautifully situated on a hill with a garden in the midst of Park Forest, Trakošćan is amongst the highest category monuments of culture and nature. Take a tour through knights' room, the hunting room, music salon, specimens of firearms dating from the 13th to the 19th centuries. Walk through the most beautifully formed parks in Croatia with rich vegetation and fascinating view. Moreover, a beautiful romantic gardens, built on the model of English parks, and a large lake in front of the castle is something that should not be missed.

Varaždin is one of the oldest and the most beautiful Central European cities. Owing to its charm and baroque architecture, Varaždin has been historically dubbed "Little Vienna". The city, whose rich history goes back to the 12th century, was home to the region's wealthiest nobles, landowners, artisans and artists. Once the capital of Croatia, Varazdin is a beautiful city with a wealth of cultural and architectural treasures. The city boasts a baroque city center, with numerous museums and galleries. The cities landmark attraction is the 16th Century Stari Grad (The Old city) castle which houses the Town Museum. Famous Varazdin's Cemetery represents valuable monument of the park architecture and it is one of the most beautiful one in Europe. In 2010 Forbes declared Varaždin as the best place to live and work in Croatia. Among its many awards is that of the most tastefully arranged and best maintained destination in continental Croatia, the title it has received nine times.

The price includes:
– Comfortable air-conditioned vehicle (car or minivan) transfer
– Professional service of CroStory guide and driver
– Entrance tickets: Trakošćan Castle, Varaždin Old Town
– Coffee – break

Please note: Prices are not fixed, they are flexible depending on a season period and hotel rates. Therefore we suggest you to send us a request so we could make for you a final offer. The travel arrangement can always be customized to your specific preferences. For more details, please send your request to info@crostory.com