Come with us on our most attractive day trip, the Emerald Plitvice Lakes. Plitvice Lakes are a world pearl of incalculable value. Its specific beauty is a sanctuary for nature lovers and an inspiration for artists, whereas the uniqueness and richness of its nature is an occupation of scientists.

This pure emerald beauty has deserved to be placed on the UNESCO World Heritage List since 1979, as the oldest Croatian National Park (proclaimed in 1949).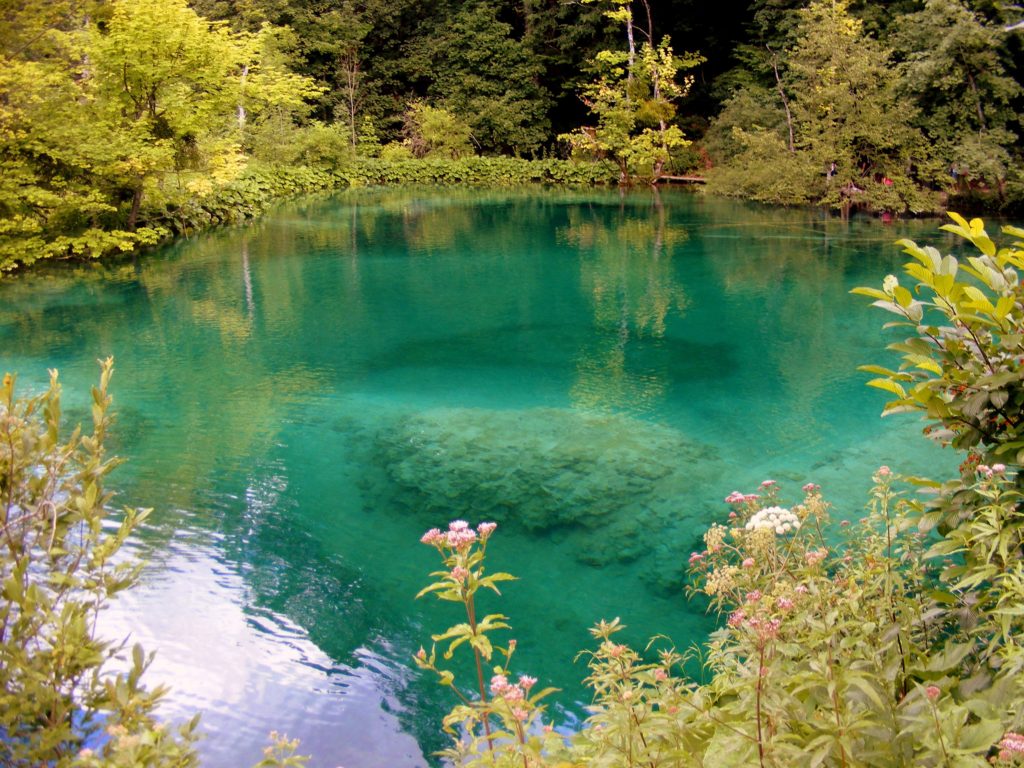 DURATION: 8 hours
Plitvice Lakes are recognized as an astonishing natural monument for the benefit and enjoyment of the people now and for the generations to come. Today, 60 years after its establishment, Plitvice Park continues to provide inspiration for visitors becoming nowadays one of Croatia's biggest attractions. Thousands of people from all over the world visit the Park during summer. They come to find peace and relaxation just to experience something different as a getaway from the city.

The series of 16 bigger and a few smaller lakes, gradually lined up, separated by travertine barriers for which the period of the last ten thousand years was crucial, and which were ruled by ecological relations similar to those of today – suitable for travertine depositing and for the origin of the lakes – are the basic phenomenon of the National Park.

Enjoy the timeless beauty of an impressive 78 meters High waterfall, take a walk through green oasis or take a ride with a train or an electric boat, while breathing fresh air and discovering pure intact nature…


But, Plitvice Lakes won't be our first destination on this trip. First, we will see little charming millers village Rastoke, situated about 100 km from Zagreb, where the river Slunjcica over travertine rocks flows into river Korana, while through Rastoke creating many small lakes, rapids and waterfalls.

Rastoke is often called the lobby of Plitvice Lakes and therefore is often called small Plitvice Lakes. In Rastoke we will see the old water mills, traditional wooden houses and lovely nature.

River Slunjcica is abundant with wild trout which you can try in the local restaurants, freshly caught and prepared in many different ways.

Village Rastoke is true hidden paradise and a great overture to the majestic Plitvice Lakes.

The price includes:

– Comfortable air-conditioned vehicle (car or minivan) transfer
– Professional service of CroStory guide and driver
– Entrance tickets: Plitvice Lakes National Park and Millers Village Rastoke

Please note: Prices are not fixed, they are flexible depending on a season period and hotel rates. Therefore we suggest you to send us a request so we could make for you a final offer. The travel arrangement can always be customized to your specific preferences. For more details, please send your request to info@crostory.com